World's Most Expensive Champagne: Goût de Diamants
Goût de Diamants, a luxury champagne brand unveiled a limited edition bottle "Taste of Diamonds" worth $1.8 million in collaboration with acclaimed luxury designer Alexander Amosu.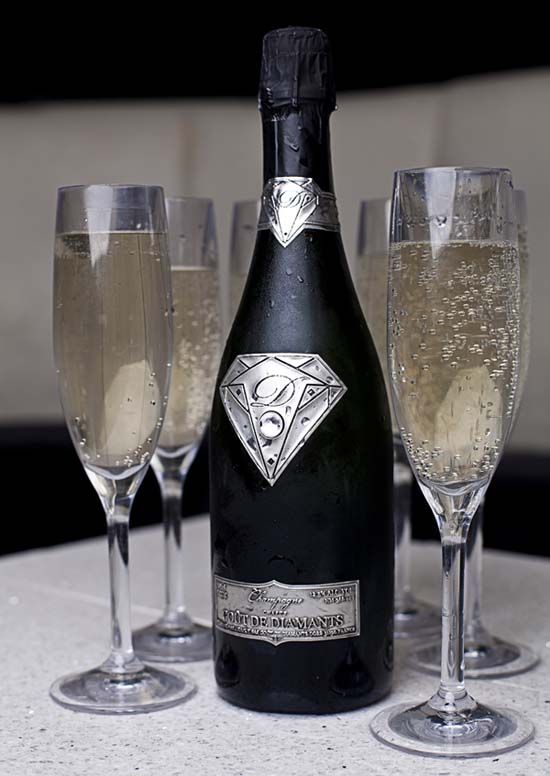 Custom-made for one of Goût de Diamant's private clients the unique bottle flaunts an 18ct white gold superman-like tag that weighs an approx. 48gm along with a single flawless deep cut white diamond weighing 19cts fitted at its center. The label is also handmade in 18ct solid gold and weighs approximately 36gsm, handcrafted and engraved with the clients name. The bottle comes in black and just lures that you must have it.
• 5 June 2013